Services
Sanding, fairing, painting, varnishing
Implementing a quality control system that incorporates good administrative records ensures all our work is detailed and can be easily tracked and evaluated.
One of our non exclusive partners for fairing and painting is Chris Atkinson, internationally renowned as one of the best specialist in SUPER & MEGA yacht painting and fairing.
We are also happy to work with other renowned yacht paint applicators. For large refit projects always tight scheduled we are able, at Atlantic Refit Center, to set up a team of not less than 80 paint and filler applicators.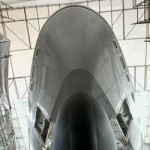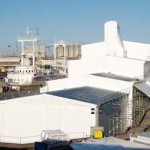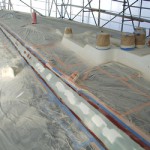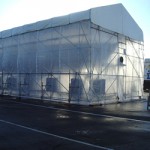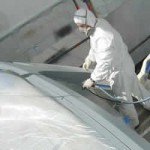 Hull and structural work & Pipe works
Either in steel, aluminium or composite material, all type of structural work can be performed at Atlantic Refit Center. We use only certified qualified welders for each type of welding process.
Each welding job is strictly prepared and controlled. When performed on structural frames or sensitive equipement, the entire welding process is BV approved and BV controlled. All pipe work preparation is done in a dedicated workshop next to the two drydocks.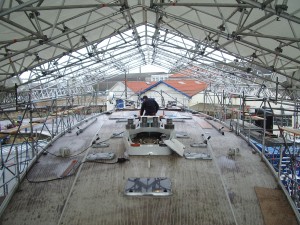 Marine mechanics & Machinery overhaul
At Atlantic Refit Center, we look after all type of engines. On site mechanics is the Caterpillar agent for the west Atlantic coast. Other engine maker's agent like MTU, MAN, Detroit Diesel etc. are in Nantes or St Nazaire, 1h30 drive from La Rochelle.
Machinery overhaul includes mechanics, hydraulics and electricity. This includes a simple class survey up to a complete engine rebuild.
Machinery tools includes :
• One Vertical mill turn machining H1100mm x dia.2200mm
• One Vertical CNC mill turn machining H1750mm x dia.2750mm
• One Horizontal mill turn machining L8000mm x dia.1150mm for shaft line milling and checks
• One machine tool centre stroke 4000mm x 2000 mm with pivoting table
• One CNC machining tools 1000mm x 1000mm x dia.3000mm
Examples of CNC manifactured parts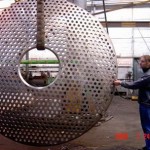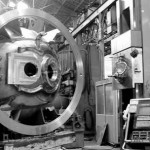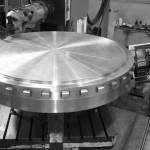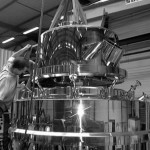 Marine electricity & wiring – Electronics
From the design of the complete electricial system onboard down to a simple wire changes or breakdown repair, a netwoks of not less than 5 marine electricity and electronics specialists used to work with the most worldwide renowned manufacturers (VICTRON, MASTERVOLT, FURUNO, RAYMARINE …)
Industrial cooling & Air conditioning
Industrial cooling & air conditioning is performed by experienced company specialised not only on marine applications but also on industrial applications for large systems.
Woodwork
All type of woodworks is performed at Atlantic Refit Center. We work with well-known specialists in the Superyacht industry as, for example Les Ateliers du Marais or Chantiers Baudet for fine quality wood work, joinery and interior full contracting. For teak decking, we work with renowned company such as Groupe Iguaçu.